22 costume ideas for kids this Halloween
Written by

Blossom Costumes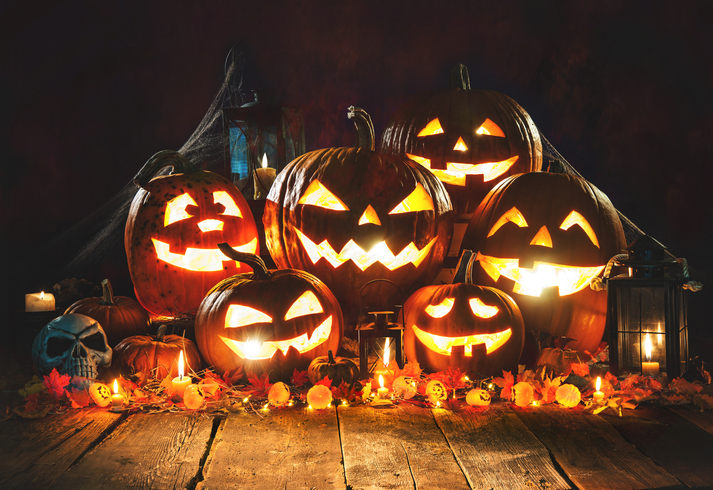 Halloween 2018 is nearly here! Whether they're having a dress-up day at school, or heading to a Halloween party, here are the best costume ideas for this year's ghoulish event.


1.  Violet & Dash from the Incredibles 2

Your kids likely fell in love with the frenzied Incredible kids in this year's huge film Incredibles 2. If you have a boy and a girl, they can be matching in these outfits.
2. Prince Harry or William
An easy DIY costume, make your own tin foil medals, a blue sash and a red jacket and your little boy becomes a Prince. For Harry fans, why not dress your daughter as Meghan Markle to match?
3. Hobbit
The Hobbit films were released years ago, but the fan base hasn't shrunk yet. Look for a brown cape, furry monster feet slippers and green PJ's to recreate this costume yourself.
4. Charlie Chaplin
Nothing is cuter than a little kid in a tuxedo. Use eyeliner to draw a moustache, and your little one will be transformed into the silent film star.
5. Black Panther
One of the year's biggest films, look for the powerful blue and black one piece suit at your nearest costume shop. Get in quick, as it will sell out early.
6. Fancy Nancy - Disney Junior
Fancy Nancy is a favourite on the Disney Channel and the lead character's charming bright outfit is an easy DIY costume this year. You'll probably have a yellow t-shirt and pink skirt already, but you may have to splurge on the rainbow tights.
7. Qantas cabin crew
If your little one is obsessed with flying and planes, why not get them into this pint sized outfit?
8. Peter Rabbit
Beatrix Potter's infamous books have stolen the screen this year, and your kids will love donning a rabbit suit and becoming one of the fearless bunnies from the blockbuster.
9. Han Solo
Older kids may have discovered a love of Star Wars thanks to the release of Solo in 2018. Costume stores will sell out of this one fast, so get in early.
10. Mary Poppins
There's no doubt your child has seen the trailer for Mary Poppins Returns, and while the film won't be released until December this year, this costume is one of the classics.
11. Poppy from Trolls
The loveable characters from the Trolls movie have lived on through the animated series, and your little one is likely a fan. Look out for bold troll Poppy's bright pink wig and sparkly dress at your nearest costume store.
12. Wonder Woman
The film may have been released last year, but little girls around the world are still loving the fierce female.
13. Rey
Female Star Wars fans can't get enough of this fiery character. Great costume stores will offer a few sizes for different ages, but get in early.
14. Suicide Squad's Harley Quinn
Young teenage girls will love the chance to channel this powerful female super villain this Halloween.
15. Twyla from Monster High
If your little one is a fan of Monster High dolls, Halloween is the perfect time to get in the spirit of these ghoulish girls, especially shy Twyla.
16. Elsa from Frozen
Frozen remains at the top of man young Disney fans' list of the best movies they've ever seen, and they'll love the chance to become fair-haired Elsa for the day.
17. Ringmaster
Whether your little one has seen The Greatest Showman, or just loves the idea of the circus, a deluxe ringmaster costume is a timeless choice this Halloween.
18. Tinkerbell
Tinkerbell's adventures continue in the animated series, making this little green fairy a favourite among fairy lovers young and old.
19. Inflatable T- rex
One of best costumes of 2018 is the popular inflatable t-rex costume, channelling the fierce beasts from this year's film Jurassic World: Fallen Kingdom. Boys and girls will love this hilarious costume.
20. Velociraptor Blue
The terrifyingly treacherous velociraptors from this year's Jurassic World film make for the perfect scary Halloween costume.
21. Harry Potter
Always a favourite among young and old, Harry Potter and Hogwart's uniform costumes run out the door every Halloween.
22. Chewbacca
Solo fans will have fallen in love with this hairy softie. Get your kids' costume sorted early as Chewie outfits are hugely popular this year.
What will your little one wear this Halloween?
Article provided by Blossom Costumes