GoTheHand.com
Written by

Andrea Edwards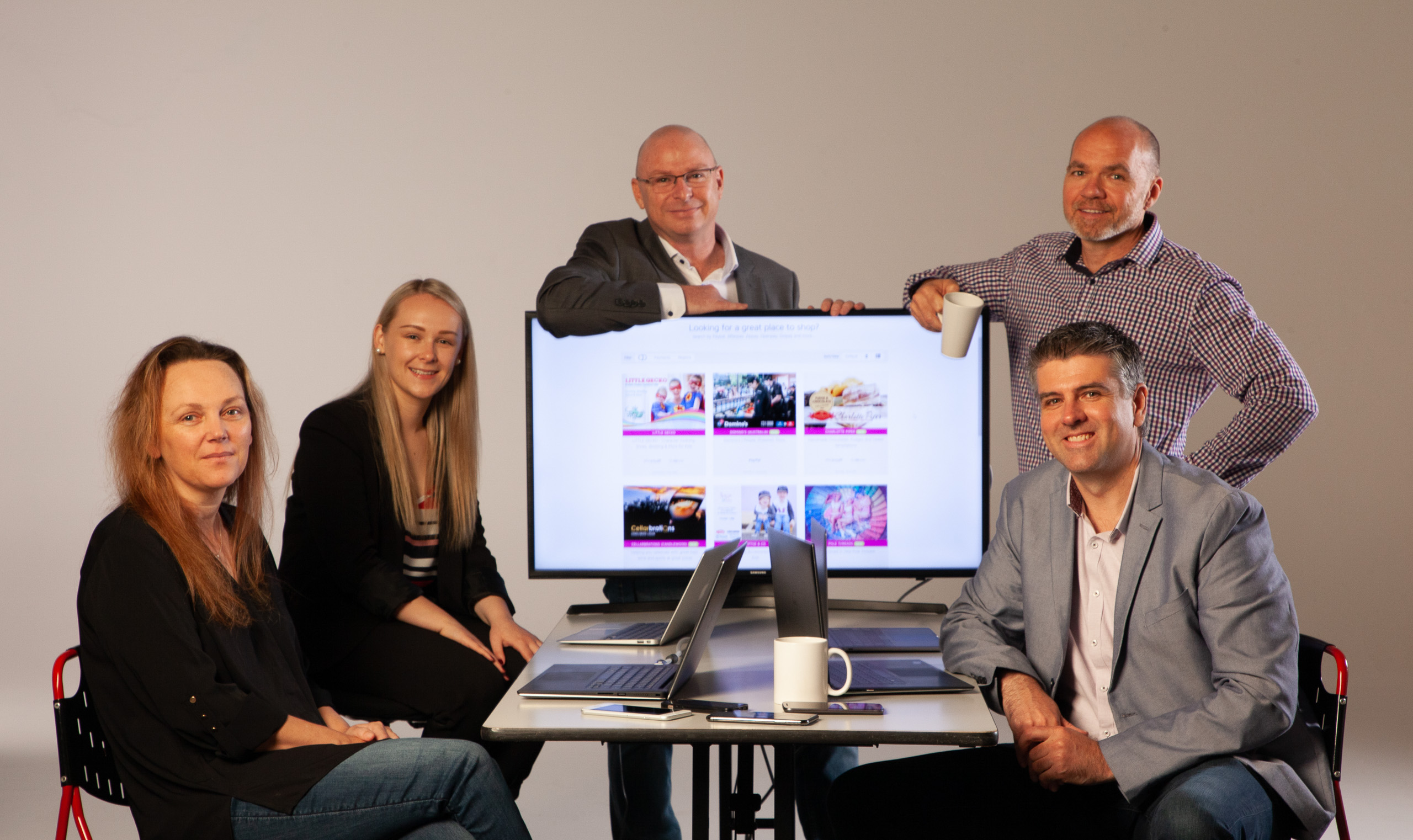 A David and Goliath Battle Over Online Advertising – An Aussie Firm Taking on the Internet Giants

An Australian company is taking on the might of tech giants like Google and Facebook to give small businesses a fighting chance of being seen online.
Founder of GoTheHand.com Paul Edwards said the concept was to make it a more level playing field for small business who struggle to be found online.
"The reality is most small businesses don't have the budget to be heard or easily found online and so more than 60% fail within the first three years," Mr Edwards said.
"Online marketing with Google, Facebook or coupon sites is expensive and can become a battle over who has the biggest budget and it's always the smaller operators who lose out," he said.
"There is a lot of focus on big corporations, but the reality is more than 90% of businesses in Australia have less than five employees, yet this group are largely left to their own devices and very few succeed in the long term."
"We wanted to even up the odds and give small businesses, people working from home, mumpreneurs or start-ups a better chance against their big competitors."
"Our platform OnSale is designed to help people find your business online and be able to see what you have on sale."
"It's a new advertising platform and business directory which allows business owners to promote in their local area and around the country for less than $1 per day."
"Importantly it also gives customers a range of payment options and with the increase in popularity of Buy Now, Pay Later (BNPL), it's become critical for small business owners to be easily found by customers wanting to use these services."
"With Google, if you're not in the top 5-10 businesses on the first page of search results you're virtually invisible online – our system solves that issue."


Mr Edwards said small business need a better deal because:
Their small budgets mean less marketing: Most small businesses turnover less than $200,000 and nearly one quarter turnover less than $50,000 - leaving you barely enough money to survive, let alone grow. Until now there were very few options to promote a business for under $1 day or less than two coffees a week. There's no middle man or commissions and it includes a free profile.
They have little funds to spend on graphics: Most small businesses don't have the money to spend on branding.  OnSale empowers small business owners to take control of their advertising by giving them tools and templates to create the professional ads and graphics.
They often don't have a variety of pay options: Customers expect a number of different payment methods with afterpay and zippay now making up to 50% of sales - if you can't offer these services you can't compete. Onsale is the only marketplace where sellers can promote, and buyers can shop by all leading BNPL providers, all in the one place. There is also a number of other popular payment options including Crypto.
They often don't have staff for support: Worldwide, 60% to 75% of businesses are a one-man-band with no employees. Without co-workers, the small business owner needs to be a jack-of-all-trades and can feel isolated and daunted.

"The biggest problem facing small businesses is not enough sales and no sales equals no profit."

"With OnSale and GoTheHand.com we've created the platforms where sole traders or small businesses can get the help they need to market themselves."

"OnSale helps them be found more easily online, rather than competing against big business who can afford search engine optimisation, Google ads or ads on Facebook."

"The reality is our economy is driven by small operators who are often forgotten and certainly not recognised for the critical role they play economically and in the community."
OnSale is the first of approximately twenty products from GoTheHand, all designed to help small business.  Our goal is to help 30,000 businesses over the next 18 months.  For information about special support packages visit www.gothehand.com/supporting-small

About GoTheHand
The GTH Group is a company dedicated to tackling the problems faced by small business. It was founded by a group of small business owners passionate about providing innovative new products & services to help small business grow, and that make managing day to day operations easier, more efficient and cheaper.
GoTheHand.com – Many hands. Light work.