Hertz Australia introduces hybrid vehicles for the first time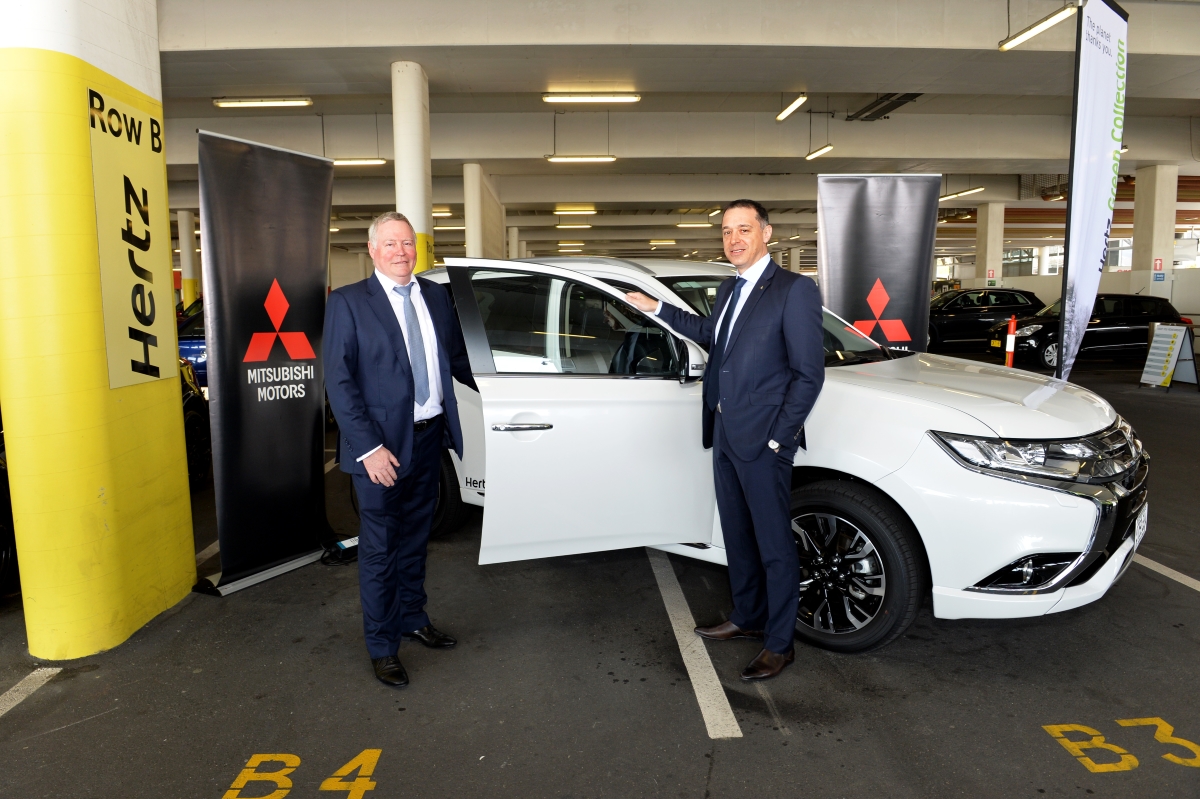 Hertz Australia has exclusively launched the Mitsubishi Outlander PHEV (Plug-In Hybrid Electric Vehicle) into its Green Collection, enhancing its car rental offering for environmentally conscious drivers.
The Mitsubishi Outlander PHEVs will be piloted in Adelaide from today, with more vehicles then being introduced to Canberra Airport's fleet in the coming months.
Eoin MacNeill, Vice President Asia Pacific, Hertz, said: "We are delighted to be able to introduce the state-of-the-art Outlander PHEV, offering customers a sublime driving experience and the option of minimising their carbon footprint whilst on the road.  
"As a result of this partnership with Mitsubishi, which allows Hertz to boost usage of hybrids, we hope to introduce more PHEVs across Australia and New Zealand as public awareness increases.
"As more consumers consider the environmental impact of their choices, Hertz will be in a prime position to adapt to the changing automotive landscape," concluded MacNeill.    
The 2017 model Mitsubishi Outlander PHEV includes a three-switch driving mode to maximise driving performance with its twin electric motors and petrol engine. For trips under 50km, the vehicle uses its electric motors without re-fuelling - ideal for single day and Central Business District rentals. For longer distances, a conventional petrol engine will take over.
Customers have a range of charging options with seamless on-the-go or overnight charging to suit business and leisure travellers. The Outlander PHEV can be fully charged overnight from empty in around 6.5 hours from a standard power socket. PHEV models also come with a DC Fast Charge socket alongside the standard AC main connection point, which gives drivers the option to 'fast charge' in less than half an hour at dedicated charging stations.
Hertz has installed charging stations at participating locations so vehicles are fully charged at time of pick up.
John Signoriello, Mitsubishi Australia's Chief Executive Officer, said: "Hertz's has taken a leading position in the market by offering the Outlander PHEV to its customers, providing them with the option of an economical and environmentally efficient alternative to the traditional rental car offering."
The Mitsubishi Outlander PHEV vehicles are available to rent exclusively at Adelaide Airport and will soon be launched at Canberra Airport. To book your next rental, or for more information, please visit: www.hertz.com.au
About Hertz
The Hertz Corporation, a subsidiary of Hertz Global Holdings, Inc., operates its vehicle brands in approximately 9,700 corporate and franchisee locations throughout North America, Europe, The Caribbean, Latin America, Africa, the Middle East, Asia, Australia and New Zealand. The Hertz Corporation is one of the largest worldwide airport general use vehicle rental companies, and the Hertz brand is one of the most recognized in the world. Product and service initiatives such as Hertz Gold Plus Rewards, Ultimate Choice, Carfirmations, Mobile Wi-Fi and unique vehicles offered through the Adrenaline, Dream, Prestige and Green Collections set Hertz apart from the competition. Additionally, The Hertz Corporation owns the vehicle leasing and fleet management leader Donlen Corporation, operates the Firefly vehicle rental brand and Hertz 24/7 car sharing business in international markets and sells vehicles through Hertz Car Sales. For more information about The Hertz Corporation, visit: www.hertz.com.