7 Ways to Tile Your Bathroom Without Busting Your Budget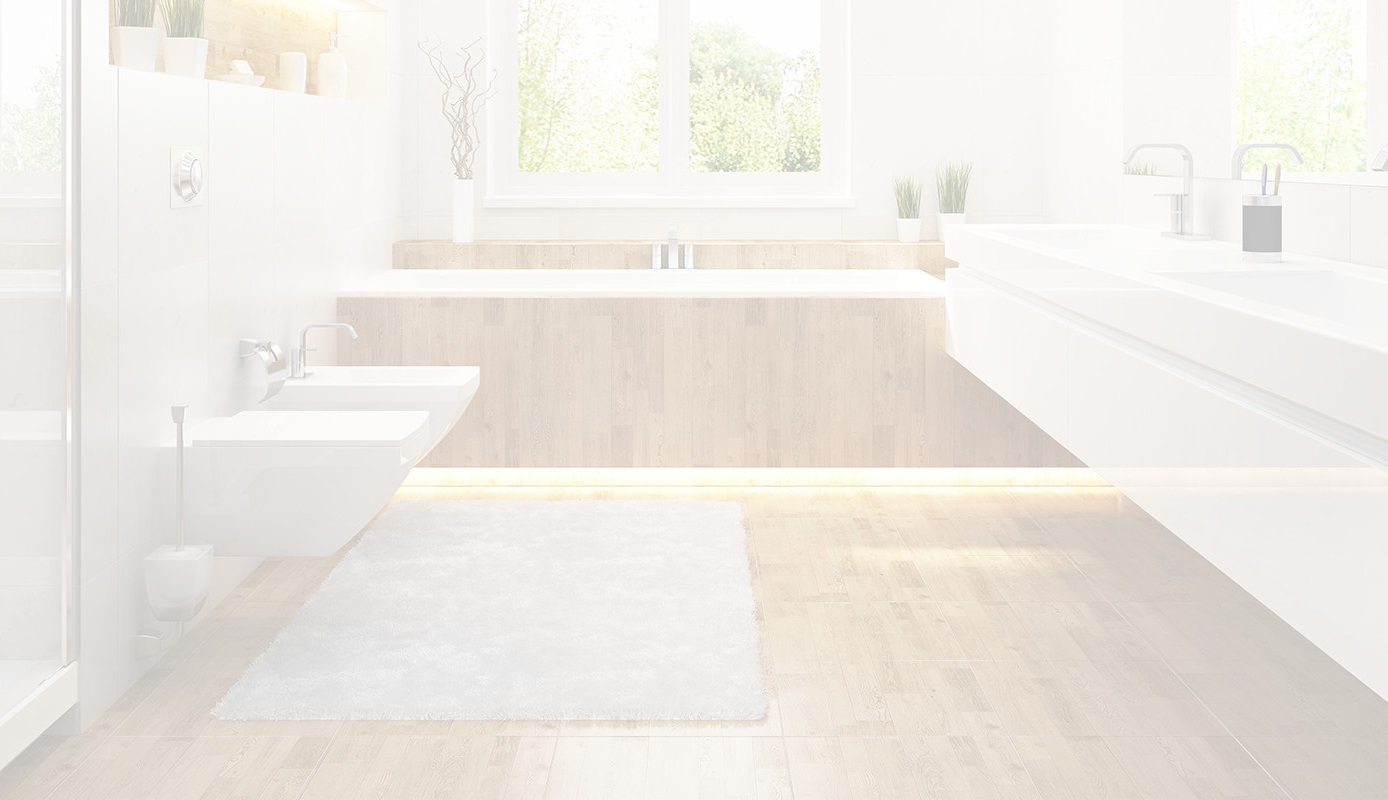 Tile is great for bathrooms. It is attractive, resists humidity well, facilitates cleaning and rarely stains. Unfortunately, tile is expensive and the cost of tiling a whole bathroom can deplete the most generous budgets.
Here are 7 tried and proven ways that you can tile your bathroom and still stay within your budget:
#1. Create a decorative border - White or other basic coloured tiles cost significantly less than patterned or mosaic tile. Consider tiling your bathroom in a basic colour and then add a decorative border made from your favourite patterned or mosaic tile.
#2. Design an accent wall - You can add a splash of color and character to your bathroom by designing an accent wall. Start by tiling the floor and all but one of the walls with basic colored tiles. Then use stylish geometric or elegant marble tiles to make the remaining wall eye catching.
#3. Transform the common into a work of art - With a little creativity, you can transform the humblest of tiles into a masterpiece. For instance, lay common white subway tiles in alternate directions to form a herringbone pattern. You could also cover your bathroom in white square tiles punctuated by brightly colored tiles of the same size.
#4. Lay a tile runner - If your bathroom has a reasonable amount of floor space, a runner might be just the thing to add a touch of style. Simply lay a basic color of tile around the edges of the room and then create a runner in the middle using mosaic or field tile.
#5. Mix and match materials - Another great way to cut costs when you are tiling a bathroom is to incorporate other materials into the decor. For example, cover the bottom half of the walls with moisture-resistant beadboard to decrease the amount of tile that you need. Another option is to tile the floor and the bottom half of the walls and then paint the upper half of the walls and ceiling
#6. Be minimalistic - Sometimes tiling the whole bathroom with one moderately priced tile is  the most attractive and affordable. Glass mosaic tile is a good option to consider for this, since it comes in a wide variety of colors, patterns and prices.
#7. Float a few expensive tiles - Designer tiles are beautiful but are usually expensive. You can enjoy their beauty for a reasonable price, if you tile your bathroom in a basic color and place or "float" designer tiles at regular intervals or in strategic places.  
Our team of tradesmen at Bathroom Reno 4U have been renovating bathrooms for years and lost count long ago of the number of tiles that they have laid. If you are planning a bathroom reno, give us a call. We will be happy to talk with you about your renovation, answer your questions, give you a free quote and use our expertise to provide you with an efficient and timely renovation.