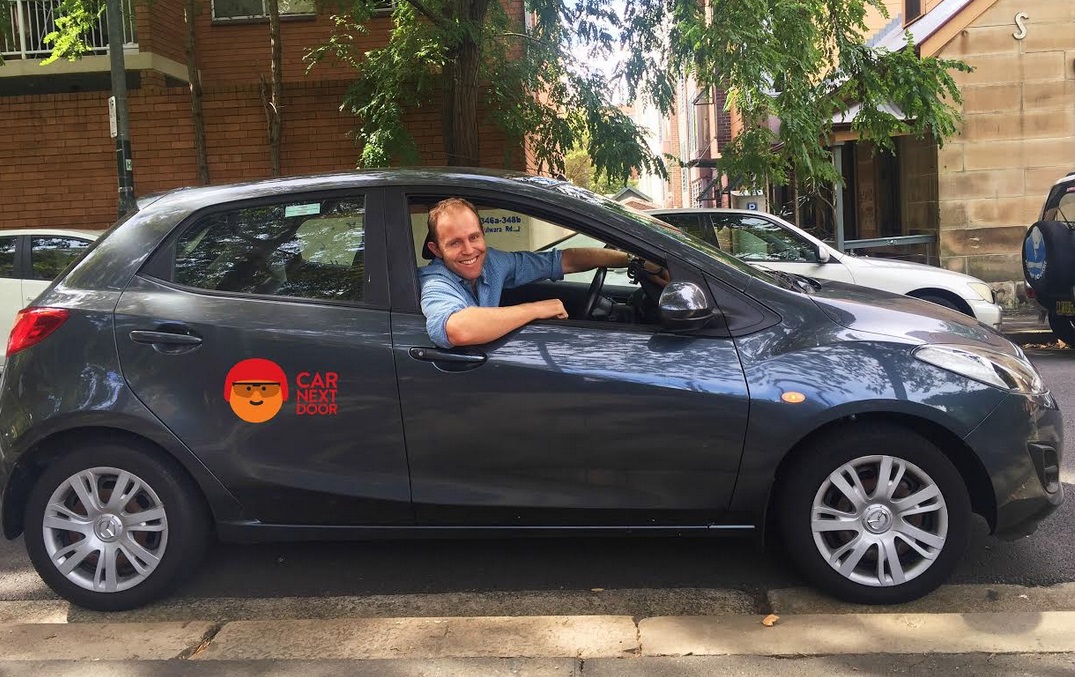 'Why We Chose Growth Over Profitability' – Car Next Door Follows the Likes of Uber and Airbnb

Peer-to-peer car sharing platform Car Next Door now has as many members as Australia's largest traditional car sharing platform, and has just clocked up 200,000 bookings – marking an intense 12 month-period of growth.
Turn-over has also doubled in the last 12 months, but the primary focus has been on expansion, said Car Next Door CEO and co-founder Will Davies.
"When we started in 2013, the plan was to build a peer-to-peer car share platform that in five years' time was having a real impact on the planet, by reducing CO2 emissions from our wasteful 'one person, one car' mentality. Secondly, the plan was for the business to be making a profit," said Mr Davies.
"It took us five years to reach 100,000 bookings and one year to hit 200,000," he said.
"When we reached the break-even point last year we decided to re-invest in growth and not run the business at a profit."
"In fact, I would rather grow it much faster, by not only re-investing our earnings back into the business, but also raising money from investors to help us grow."
"Five years on, we've raised over $10 million and created a community of 80,000 members sharing over 1,400 cars, utes and vans, with over 9,000 trips booked each month through the platform. But we're intentionally not making a profit yet"
"When you finally reach the point where the business earns enough to cover its expenses, you're faced with a choice: start returning profits for shareholders, or invest in growth?"
"When faced with this choice, I decided that I'd rather be growing a company with a world-changing impact than taking a profit. In fact, I would rather grow it much faster, by not only re-investing our earnings back into the business, but also raising money from investors to help us grow."
"Growth is a particularly strong imperative for Car Next Door, because we are a network business. Our peer-to-peer platform lets people rent their cars out when they're not using them, safely and easily. And, like the classic example of a telephone network, or Facebook, the value of our network to each car owner and car borrower depends on how many other active users there are."
"Because we are working to build a big, active network and highly liquid marketplace around a new type of service, there are two main ways we can allocate our growth spend: development and marketing."
"We hire the most and best developers we can find and make the product so good to use that people will use it again and again and tell others about it; and paid marketing is essential for growth, not just for getting that customer on, but for the amplification effect that each new customer brings."
"These two items make up a big portion of our expenditure. We could cut either of them and become profitable today - and we'd still grow at around 50-60 per cent a year, just on referrals. But we've got big plans and we want to do it fast."
"Given the choice between taking a profit and growing at 50 per cent a year or investing the money into growth and growing 130-200 per cent a year, I choose growth."
For more visit www.carnextdoor.com.au
About Car Next Door
Launched in 2012, Car Next Door is on a mission to free people and the planet from the 'one person, one car' mentality. By connecting car owners with trusted borrowers in their local community, Car Next Door empowers people to save money, reduce waste and build cleaner, greener, better communities.
Car owners can rent their car, van or ute out when they are not using it, through Car Next Door's secure online platform. Automated key exchange, payments, tolls, insurance, roadside and 24-hour member support are handled by Car Next Door, making it simple and safe for people to make better use of the millions of idle cars around Australia.